You may have noticed that it has started warming up a bit outdoors. While it isn't scorching yet, you never know what Boston summers will bring. In recent years, heat in Boston during the summer has been reaching record highs. The last thing you need when these temperatures hit the 90s is for your air conditioner to stop working. To keep you from suffering from sweltering heat this summer, you need to be aware of signs that your AC needs service. Read on to discover how to know if you should call a technician to provide air conditioning services in Boston. 
1. You Can't Remember the Last Time You Got AC Service
Even though your AC may be running well right now, if you can't remember the last time you had service, now is an excellent time to schedule it. Most technicians recommend you get service at least once a year. And if you can't remember when you had service, chances are it's been more than a year. So instead of waiting for something to go wrong, it is a good idea to call out an HVAC technician to check on your system and provide a tune-up. 
2. Strange Noises Are Coming From the Unit
HVACs make a considerable amount of noise as they run. But the noise you hear as it runs will sound like a usual, monotonous hum. Noises you should worry about are clicking or banging, which could indicate that something is loose inside the system.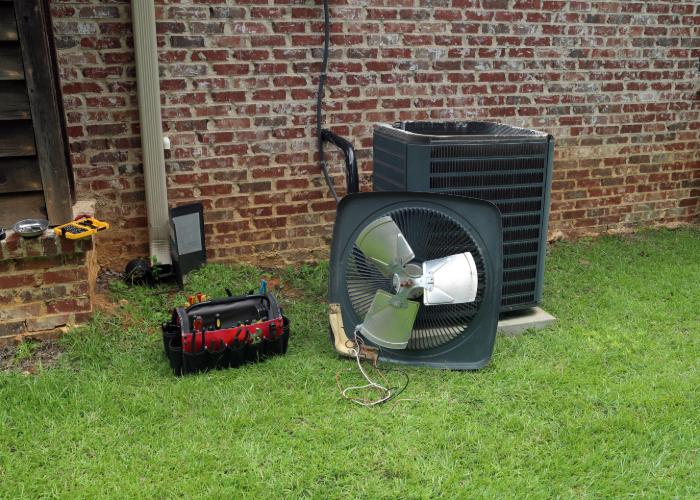 3. The Air Blowing Out of the Vents Isn't Cold
Another problem you may be experiencing is that the air coming out of your vents doesn't seem to cool your rooms off. If you've checked the thermostat, and it displays 71 degrees, but it feels more like 81, you probably need to call a technician to see what is going wrong. Most of the time, your refrigerant levels may be low. But there could be other issues such as leaks, dirty filters, condenser problems, or thermostat issues. 
4. Water Is Leaking From It
It may be time to call out a technician if you notice water dripping from your system. When there is a leak, this is usually due to a clogged condensate drain line. When this happens, a good cleaning by an experienced technician will solve the issue. However, there are times when your system may be on its last leg, and cleaning won't help. You will have to consider investing in a new system entirely. 
5. Your Energy Bill is Higher Than Normal
Energy bills are undoubtedly increasing across the U.S. A recent report revealed that residents in Boston paid 77.5% higher than the national average cost of 15.1 cents per kWh. While you may be paying more for electricity than most people in the U.S., a considerable jump in electricity costs from one month to the next could indicate something wrong with your system. If you've noticed an unusually higher than your standard electric bill due to running your AC, it is a good idea to call out a technician to provide you with air conditioning services in Boston. 
If you haven't been getting regular maintenance on your AC, your bill is probably skyrocketing because you may have dirty filters, leaks, low refrigerant, and failing parts. A technician can resolve most of these issues with a tune-up. However, if you haven't had someone maintain your system for many years, this may have caused severe wear on your system, leading to premature replacement. 
6. You've Had the System Over 15 Years
Like most homeowners, you probably don't know how old your system is unless you had a new one installed since you've been in your house. So, you'll have to do a little detective work to discover how old your system is. Start by finding your AC on your property and look for the brand and the serial number. You can write it down or snap a photo of the information on the unit. From there, you can do one of two things. You can take matters into your own hands and go to Building Intelligence Center to look up the manufacture date of your system. Look at their guides and find your system brand and figure out the year of your system. Or you can take the easy way out and call an expert. They will know precisely how to determine the age of your system. If your system is over 15 years old, the HVAC technician may recommend that you replace it soon.
Did you know that you don't have to wait for issues with your HVAC to become apparent before you do something about your system? You can minimize or avoid problems with your system by getting routine maintenance on your HVAC at least once a year with a reputable company such as Greater Boston Heating and Air. They offer repair and replacement services throughout the greater Boston area. In addition, you can count on them to service and install some of the best brands on the market. If you want to establish routine maintenance on your HVAC or want air conditioning services in Boston, call one of the best HVAC companies in Massachusetts at (781) 661-6511 today to schedule an inspection and get a FREE quote.