Professional air conditioning repair entails providing installation services, identifying problems, maintaining and repairing air conditioners by a trained technician.
What is the usual cost of professional AC repair?
Cost is nearly always at the forefront of every customer's mind when making HVAC repairs. Of course, the cost is one of the most important considerations with professional AC repair is replacing the system.
According to Fixr, the average cost of fixing an AC ranges between $200 - $400.

How much do HVAC service calls cost?
According to Home Advisor, regular air conditioning maintenance costs between $75 and $200 for simple tune-ups. Extended service contracts are priced between $150 and $500 and cover the complete HVAC system, including heating and cooling. For repairs not covered by a normal service, anticipate paying an HVAC expert between $50 and $150 per hour.
Typically, a service call entails cleaning the condenser and doing a number of inspections to ensure that your system is operating properly. Additionally, they'll look for other repair and maintenance issues, which we'll discuss in greater detail below. Typical air conditioning tune-ups do not involve evaporator coil or duct cleaning.
Many professional HVAC repair businesses bill on an hourly basis, while others may bill you based on the job you give them. According to Airmax, here is the bifurcation of the average service cost charged by them:
Hourly rate: $110 to $160

Service call: $85 to $220

HVAC tune-up costs: $80 to $110

Diagnostic test: $95 to $120

Annual service costs: $140 to $320
What is the cost to replace an outside AC unit?
In the United States, replacement costs range from $4,800 to $9,300 for all HVAC systems. Things get a lot more expensive if you need to build duct work, which can cost anywhere from $6,800 to $12,300.
There are, of course, various sorts of air conditioners to consider. A mini-split system, for example, might cost anywhere from $2,000 to $14,500, depending on how many evaporators you require. Window air conditioners are the most affordable, with average prices ranging from $150 to $1,000.
When it comes to replacing the condensing unit outside, the life expectancy of the AC system is an important consideration. If your device is only 4 or 5 years old and the outdoor unit becomes weak, you can substitute it with a similar model; that is the more sensible air conditioning service alternative.
It's a different story if you have an older system that uses R-22 freon instead of R410a freon, the new refrigerant. To convert to the new refrigerant, you'll have to replace at least the condensing unit and evaporator coil in the attic. You won't have to worry about the old refrigerant contaminating the new one.
If you have more than a ten-year-old system, if your condenser or compressor fails outside, you'll have to pay for a new one. It might be a perfect time to consider replacing the entire system and upgrading to one that provides more comfort and efficiency.
Replacing a compressor in an AC is one of the most expensive repairs in the industry, which is why we are frequently asked this issue; it is a reasonable one. Often, it is preferable to remove the old unit and replace the entire air conditioning system.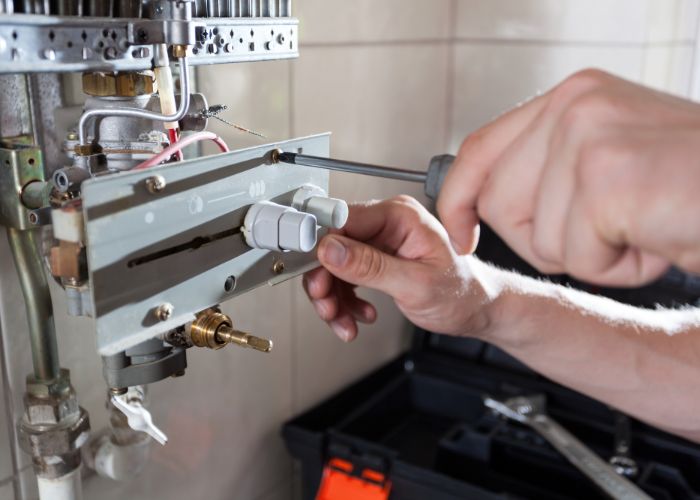 Why is HVAC repair expensive?
As you may have noted, having the air conditioner repaired is never cheap, but it will not become any cheaper shortly, making A/C maintenance even more critical.
R-22 is a refrigerant used in many modern homes' central air conditioning systems; this is good until you discover a malfunction in your device and receive a bill for the required refrigerant to be installed.
Air conditioning systems and heating, on the other hand, aren't the only expenses. Some consumers overlook the additional expenditures associated with the installation process. When estimating repair costs, don't forget to factor in the cost of replacement parts. Even the company that generates your service charges an exorbitant price for most parts.
The majority of us rely on our heating and air conditioning systems to keep us warm or cool throughout the year. As a result, it's understandable that you'd want a dependable and qualified specialist to install and service your system. Special training and qualifications are required for technicians. They must regularly keep up with the latest HVAC system improvements, trends, and innovations.
HVAC overhead costs are significant for technicians.
Technicians that provide customer service must visit multiple project sites, which means that fuel costs can quickly add up. To be a competent technician, you must have the correct equipment for the task and all of the necessary materials on hand and stored in every service van.
Finally, when all aspects are considered, AC repair or installation may not be as "expensive" as you may have assumed. Your HVAC firm, on the other hand, should provide the greatest service possible. Also, a reputable HVAC provider should provide you with options for various pricing points and explain the benefits of each level.
How often should AC be serviced?
Even the greatest air conditioners need to be serviced now and again. They'll struggle to function if they don't get it, resulting in energy efficiency and durability difficulties.
Though there is some leeway, you should normally have your air conditioner serviced twice yearly; in fall and once in spring; this is to guarantee:
That it is clean and not blowing harmful pollutants into your home

That its parts are in a good working state and performing at their best.
What is the life span of an air conditioner?
In general, an air conditioner will last between 12 and 15 years. However, this figure varies depending on how often you use the unit. The more frequently the system is used, the faster it will deteriorate. After 15 years, it's a good idea to contact a professional for new AC installation.
Verdict
According to Home Advisor, the average quote for fixing an AC is around $336 in the United States. Variation in technology, increase in fuel prices, and overhead cost of technicians are major factors that make HVAC services relatively expensive. Therefore, the value of an expert or professional can't be underestimated. Call our AC repair company!